An Accepted Solution is available for this post.
Billed for returned Equipment
Hi all, I would like to let anyone know who is signing up for verizon service to be warned of my experiences. Firstly I signed up for services and long story short 19 days go by with hours of being on the phone and 2 services calls only to find out the line leading to my house needs to be replaced and I will likely have very poor internet service. Therfore I canceled service and was told I would not be billed.
Three months later I recieve a bill from a COLLECTION AGENCY stating I owe verizon 81.70 for half a months services and for equipment that i returned but they never recieved. A quick google search returned this was a pretty common problem and now i am in the middle of a dispute. I p[lan to contact the BBB and attorney general to clear this up as verizon can no longer fix the issue as the sent it to a collection agency without even billing me or contacting me.
Buyer be warned. Terrible company, Terrible customer service, Criminal billing practices
An Accepted Solution is available for this post.
Re: Billed for returned Equipment
Good Luck with that.
You might help yourself, and/or fellow citizens by filing a complaint at <www.ftc.gov/about-ftc/bureaus-offices/bureau-consumer-protection> "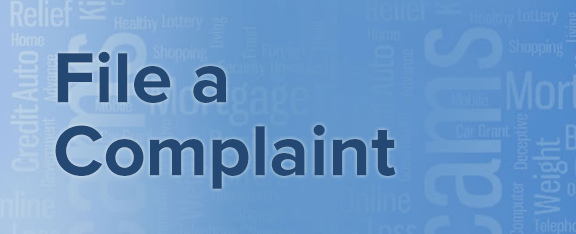 Fighting Scams and Fraud
As the nation's consumer protection agency, the FTC takes complaints about businesses that don't make good on their promises or cheat people out of money. We share these complaints with our law enforcement partners and use them to investigate fraud and eliminate unfair business practices. Each year, the FTC also releases a report that provides information about the number and type of complaints we receive.
An Accepted Solution is available for this post.
Re: Billed for returned Equipment
Hi BilledForReturn,

Your issue has been escalated to a Verizon agent. Before the agent can begin assisting you, they will need to collect further information from you. Please go to your profile page for the forum and look at the top of the middle column where you will find an area titled "My Support Cases". You can reach your profile page by clicking on your name beside your post, or at the top left of this page underneath the title of the board.

Under "My Support Cases" you will find a link to the private board where you and the agent may exchange information. This should be checked on a frequent basis, as the agent may be waiting for information from you before they can proceed with any actions. To ensure you know when they have responded to you, at the top of your support case there is a drop down menu for support case options. Open that and choose "subscribe". Please keep all correspondence regarding your issue in the private support portal.